Professionally Installed Epoxy & Decorative Concrete Flooring | Commercial-Residential
Turn your dull, drab, lifeless concrete into something special with protective & decorative coatings from Bull Custom Coatings.
The BCC coatings provide a look, color and feel of inlaid brick, tile, slate and much more while protecting the original concrete from salts, deicing agents, mold, mildew and much more.
Easier to maintain and great looking, Bull Custom Coatings are an economical way of enhancing the beauty of your home.
Driveways | Pool Decks | Garages | Patio | Epoxy Flooring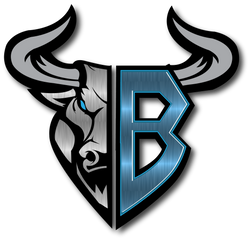 Testimonials
"Wayne, was very helpful and professional in helping us pick what we wanted. He was also very flexible in getting the look we wanted. The finished product was exactly what we had hoped for. We had a very solid cement patio, that was in decent shape. It just looked old and not very upscale. What he have now is a Beautiful compliment to our home!


Thanks Wayne, it looks great!"
"Wayne was great he fixed up my 35 year old patio that had been cracking and had lost its top coating over the years. It turned out spectacular!! Wayne is professional and efficient in getting the work done. I would highly recommend Wayne to anyone I know for their concrete restoration needs."
"Wayne and his associate did an excellent job resurfacing my patio. Their attention to detail and professionalism were impressive. Before the resurfacing job, my patio had cracks and mildew in a few spots and the paint was peeling off. Thanks to the excellent work by Wayne and his associate, I have a beautiful patio that looks attractive and I am proud to show it off. I was so impressed with the patio that I am planning to have my garage floor resurfaced in the future."
"Wayne the owner does the work himself with his crew. On the job and works extremely neat. Such a hard worker and great value for all of his efforts at your home. He is communicative, lets you know the amount of work to be performed that day, the amount of time it will take and a follow-up status at the end of the day. He is polite friendly , just the best contractor I ever had do work at our house. Highly recommend his work. He is an artist with the epoxy-flake flooring he applied on our basement floor."
"Wayne and his crew recently replaced our pool deck and did a great job. He promptly returned phone calls and completed the job in a timely manner.


They were all nice to work with."